agm photography

captures life's important moments!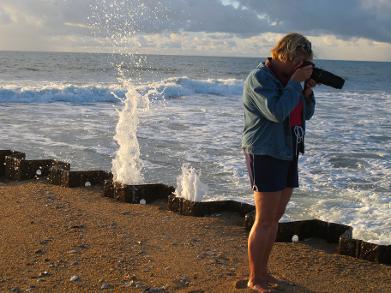 Introduction
I create fresh, vibrant images that capture the essence of my subjects, from portraits and landscapes to still lifes and abstracts. I am also a watercolor artist.
My Work
Whether you're looking for a simple portrait or need help with a larger project, I would love to work with you. I am happy to come to you, or invite you to visit my conveniently located studio.
Feel free to look through my portfolio for a sample of my work. If you have any questions, please contact me.
Approach
I approach my work with a unique perspective that takes into account your needs and your individual style. My style and technique are broad and flexible, developed over years of training and experience.
Testimonials
"Anne Griffith-McNally's work as a photographer presents not only images, but a world that has opened itself up to her. Anne has taken these opportunities to expand upon it. It has become her world and the viewer has the opportunity to step into this magical wonderment and see from the the other side of the lens...the lens of an artist." Karl J. Kuerner, American Artist
"Anne has insight in creating a gallery of 85 photos on permanent display that calm dementia residents and stimulate the memories of others who walk through our floors. She has a wide repertoire of excellent images that create beauty and enhance our lives at Dunwoody." Frank Beech, Health Services Director for Dunwoody Village, Newtown Square, PA
"I have used Anne as our event photographer on numerous occasions. She provides a wonderful assortment of creative images that tell a story and market our services. Her experience as a photo journalist serve her clients well." Jack Winham, Creative Director. Events Inc.
"Anne has captured the artistic expression of my aspiring actress in several of her performances. She has the unique ability to seize the moment in her photographs of live action." M. Daviduk
"I love Anne's photographs! Whether the subjects are cows, sheep, donkeys, dogs, people, or nature, she has a great eye for creating wonderful photographs. I can't wait to see more!" L. Freeman, Meown Farms
"The things that set excellent photographers apart from the rest of the pack is a sense of enthusiastic curiosity and an artistic sensibility. Anne has both qualities. Anyone can spin the dials on a camera or manipulate an image in Photoshop. Her skillful application of those things, the curiosity and sensibility, is what makes Anne an exciting and skilled photographer." Dick Greenwood, Photography Instructor at Longwood Gardens
"I have enjoyed Anne's photography work for many years and continue to be drawn into the world her eye captures. Whether it's portraits, landscapes, or animals, Anne always focus's her audience attention with a fresh approach. I've been lucky enough to be on location with her at several shoots and it is always fun to see her excitement which fully is realized in her work. She is a wonderful professional to partner with on projects." Kathy Molinaro, Production Manager, New York, New York
160 Sunset View Drive, Glen Mills, PA | 610-996-5144